Some of the things our volunteers do...
Getting ponies ready for rides
Helping with games and props during lessons in the indoor school
Looking after equipment used by the group
Fundraising
Leading or sidewalking
Stable work
Tack cleaning
Training sessions
Helping at special events and competitions, including RDA competitions & Special Olympics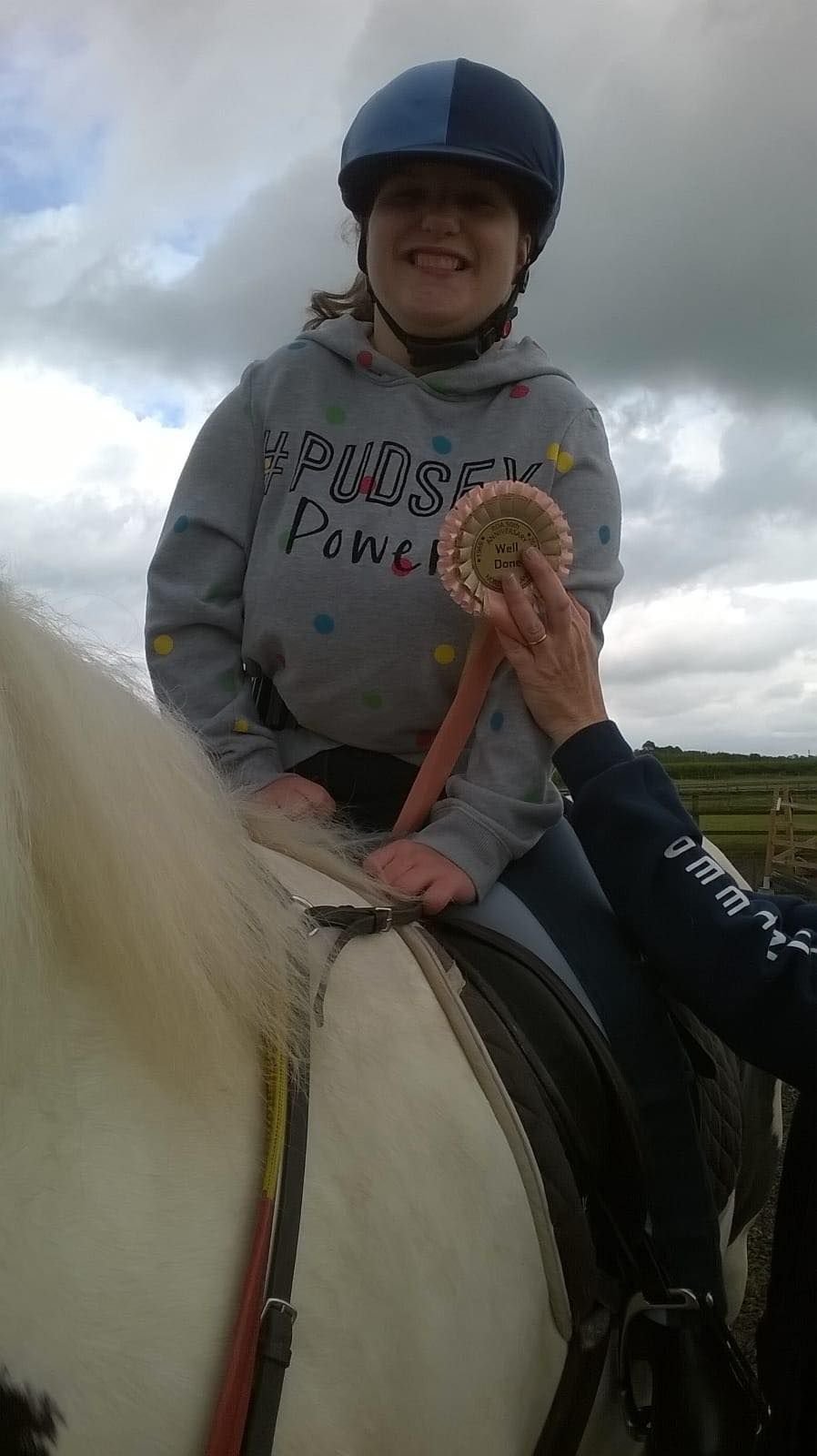 New volunteers are always welcome!
If you have a few hours to spare - whether each week or even at odd times through the month - do consider coming along to see what we do. You don't have to be 'horsey', you just need to have plenty of enthusiasm and a willingness to help. Training will be given and you will become part of a friendly and supportive team. Each session is overseen by a qualified RDA Coach and some helpers go on to become coaches themselves.
All volunteers are asked to read our list of policies, and all volunteers aged 16+ are asked to complete a DBS (Disclosure and Barring Service) check in line with RDA UK policy.
Interested in volunteering?
If you are aged 12+ years and would like to find out more about volunteering with Wenlo RDA Group, please contact us to arrange an initial visit to meet us, the ponies and see what we do.
"Whenever I see a smiling face after a lesson it certainly makes all of the running worth it. Particularly, though, when it is a disabled rider as you know that their lesson will benefit them both mentally and physically even more than other riders."