Our Young Volunteers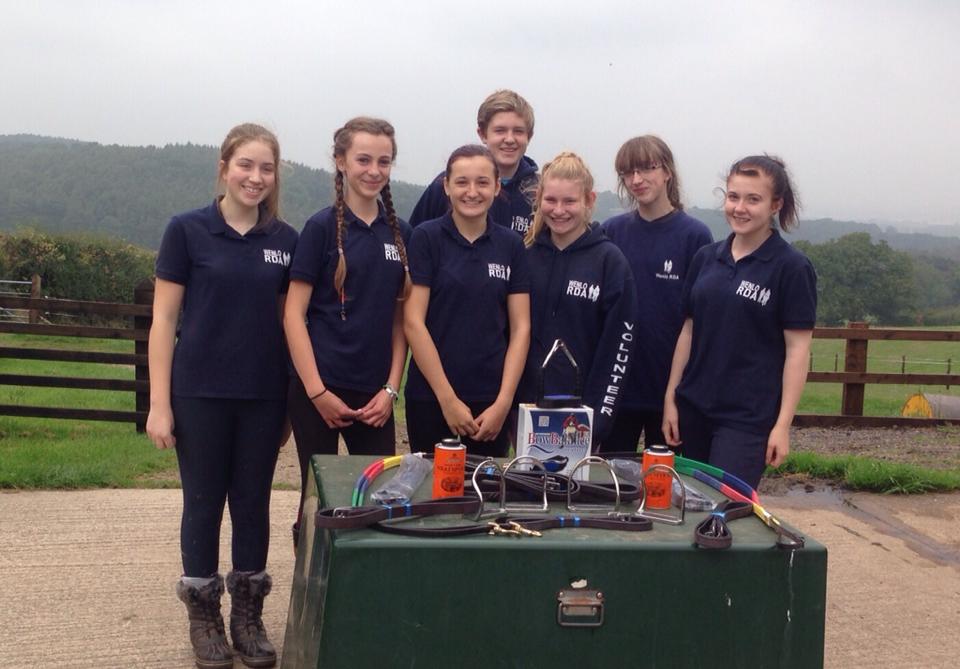 Our young volunteers are aged from 12, 2014 saw them grow in number so they formed their own committee so they too could run their own fundraising and social events at Wenlo. Last year they were also awarded the innovative new idea award by RDA National, as we were the first RDA group to set up a Young Volunteers committee. If you are a member of The Pony Club, you can start volunteering as part of your Pony Club Achievement Badge. RDA volunteering can help towards your Duke of Edinburgh Awards at all levels and time spent helping with RDA on a regular basis qualifies for the service element of the award.
If you are aged 12 or over and would like to know more about becoming one of our young volunteers contact us.
This poem was written by one of our young volunteers:
"I watch their pleasure
As they pat the horse,
Happy beyond the measure,
Of my paltry smile,
But for a while, at least,
Their happiness leaks towards me"
To read the whole poem click here.