That floored me!
Posted on
Hello friends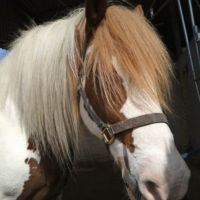 I know it's been a couple of weeks since I last wrote my blog, and you're probably wondering what I've been up to. I can't really go very far at the moment, but the humans at the stables have told me all about the COVID-19 pandemic so I guess everyone knows what that feels like by now! I hope you're beginning to enjoy getting a little bit of normality back into your lives again, maybe seeing family and friends that you haven't been able to see for a while - and all the time remembering to take good care to follow the rules and stay as safe as you can.
Now the "stay at home" orders have been lifted, a few more RDA riders are able to ride again and it is lovely to feel the stables starting to buzz. I just feel sad that I'm not able to do any work yet, as I do miss helping my friends. I feel quite wistful when I see Clancy or Jimmy going past my stable all tacked up and ready for a lesson, or hear Hilary coming back from a hack.
So what have I been up to? Well, quite a bit, really, considering that I can't get out and about.
I've had another visit from the vet, who took some blood tests to see how my EMS is responding to the treatment. I was quite anxious waiting for the results, I have to say! But it was good news - my blood sugar levels are coming down, and although still higher than what is considered a "normal" range, they are nowhere near as high as they were when I first became ill, and are heading in the right direction.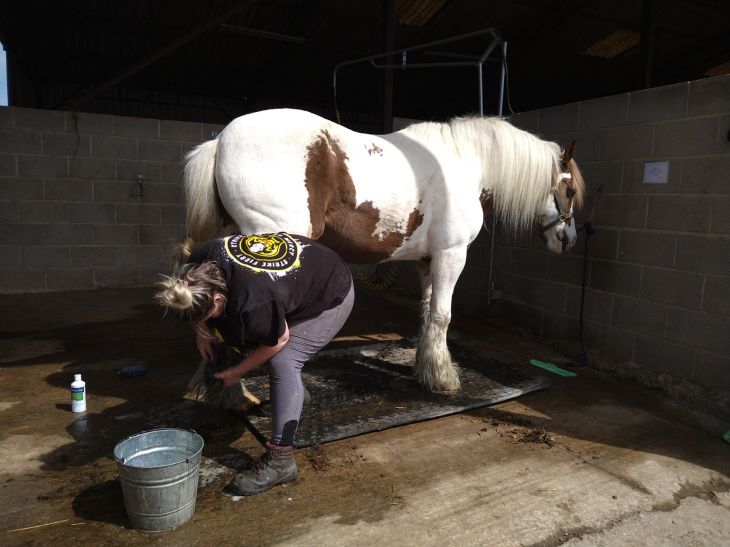 Enjoying my spa day
Then, on Sunday, I was allowed to leave my stable while it had its weekly clean-out. While my stable was being cleaned, I stood on a nice soft rubber mat while Sophie gave me a full-on spa treatment, shampooing my legs (which was good, as they have been getting quite itchy lately - all that standing around in deep straw!) and a really good groom. It was lovely to stand in the sunshine for a little while.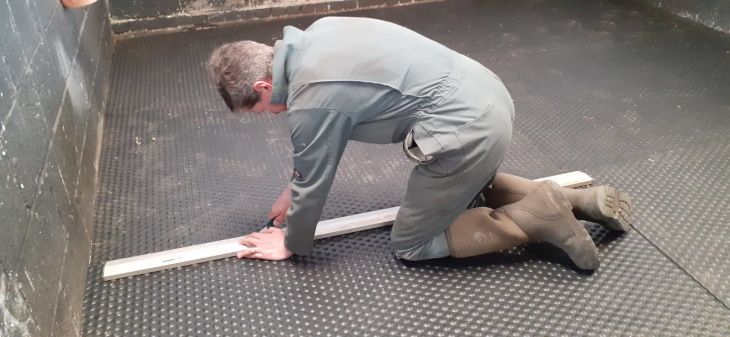 Uncle Iain installing my new stable mats
When I was taken back into my stable I had another lovely surprise - a soft, bouncy floor to stand on! My stable has now been fitted with rubber mats like the one I was standing on for my spa treatment. I've still got a nice deep bed of straw on top of the rubber matting, but it means that even if I accidentally rearrange my bed (well, I do get a little bored sometimes!) the floor is still comfortable for me to stand on, and that will only help my aching feet to feel better.
| | | |
| --- | --- | --- |
| | | |
| Inspecting my new floor | | My friend Mandy came to say "hi" |
They've told me that sometime in the next week or so I can expect some more visitors. The vet will be coming to x-ray my feet again, and then the farrier will be fitting me with some special new shoes. That will mean I get to leave my stable again for a little while - when you've been stuck inside for as long as I have, even a visit from the farrier seems exciting!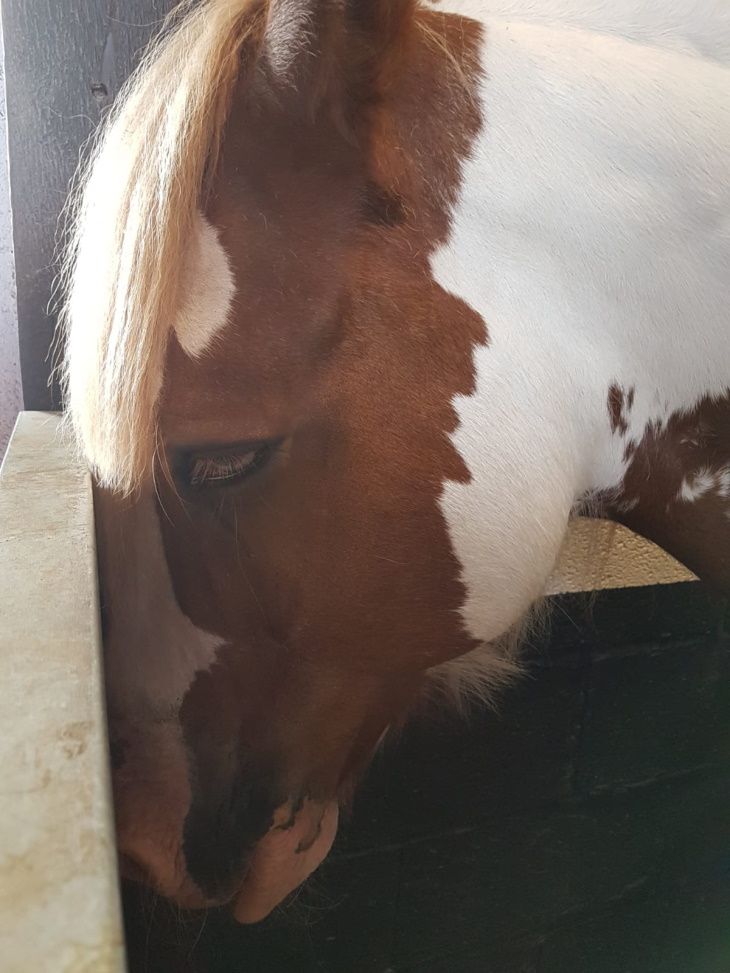 That was so exhausting - I need a nap!
Before I sign off, I'd just like to say, yet again, a huge THANK YOU from me and from all the humans at Wenlo RDA to everyone who has so kindly donated to my fundraising campaign to help with my treatment costs. It's really fantastic, as we still don't know how long it will be before I can start my RDA work again. But hooves crossed it won't be too long before I can see my friends again and not have to just hear the gossip from Jimmy and Clancy!
See you soon,