Hello everyone
It was Sunday yesterday, and I had planned a nice lie-in (no work for me, being poorly). Imagine my surprise when the humans turned up a WHOLE HOUR EARLY with my breakfast! I know the clocks went forward an hour last night for British Summer Time, but I really thought they'd got the whole "Spring Forward, Fall Back" thing way out of kilter. Turns out, they hadn't - instead they had a surprise waiting for me and needed to make an extra early start!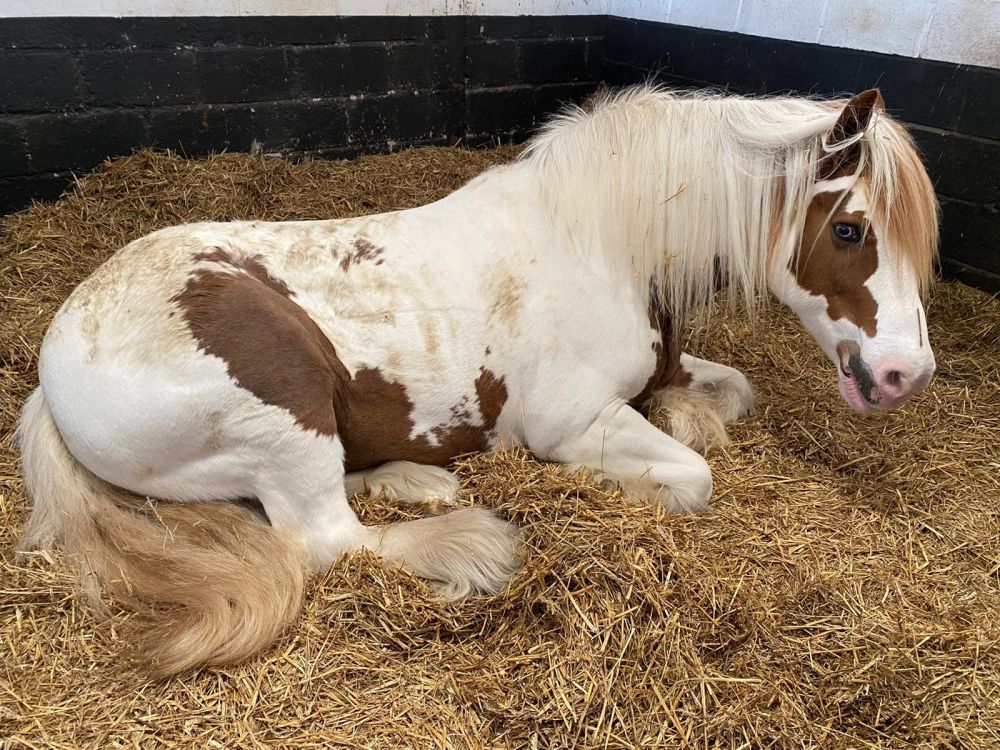 I'm on "box rest" at the moment, which means exactly that - I am not allowed to leave my stable, and the humans must muck out around me as best they can. I've got a lovely deep bed of straw, but I must say it's been getting a little damp and smelly of late, despite the humans' best efforts.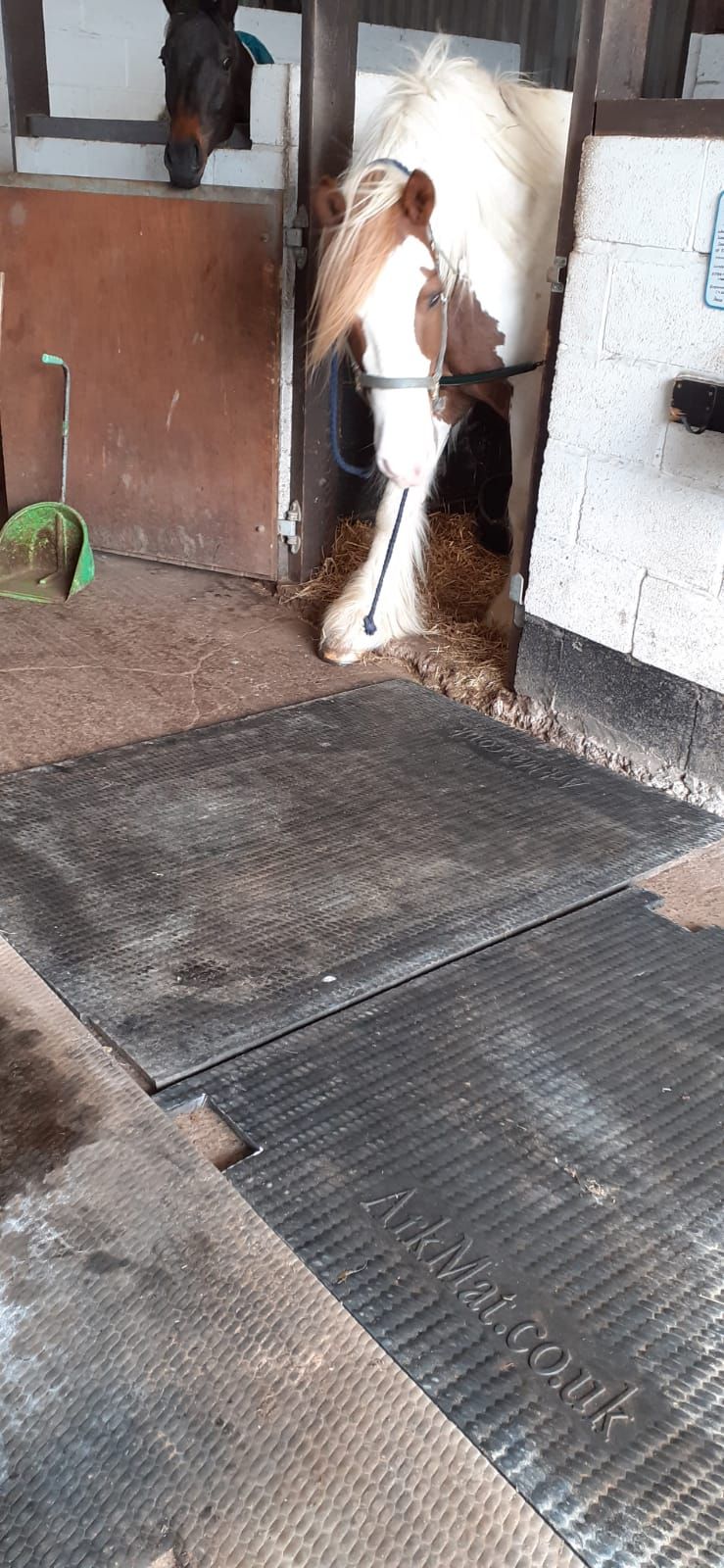 Imagine my surprise when I was actually allowed to step out of my stable so it could get a jolly good clean out! (The vet, apparently, had said it would be OK provided I only stood on some rubber mats and walked as little as possible). My good friend Kirsty sat with me while the Sunday stables gang set to. My old, smelly, bedding was carted away, the stable was given a thorough sweeping out and a lovely fresh, clean bed put down.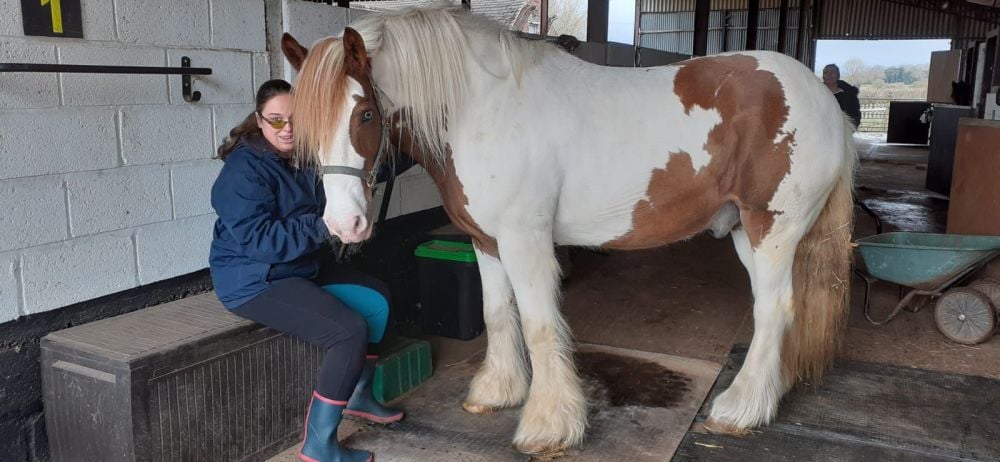 I must say, it was great to get a slight change of scenery for a little while!
Another piece of good news was that when Jane wanted to pick out my hooves I was happy to lift all four feet - one at a time of course (otherwise I would have fallen over!). So maybe my feet are starting to feel a little better.
Then I was allowed back into my lovely clean stable. Of course, the first thing I did was to eat a bit of my bed - and then "Christen" it! Then tuck into my hay net - mind you, I'm only allowed a 2kg net and with small holes, you can't really get a good mouthful of hay to munch. Can't say I'm terribly impressed at that - my new medicine is great, but it's making me VERY hungry!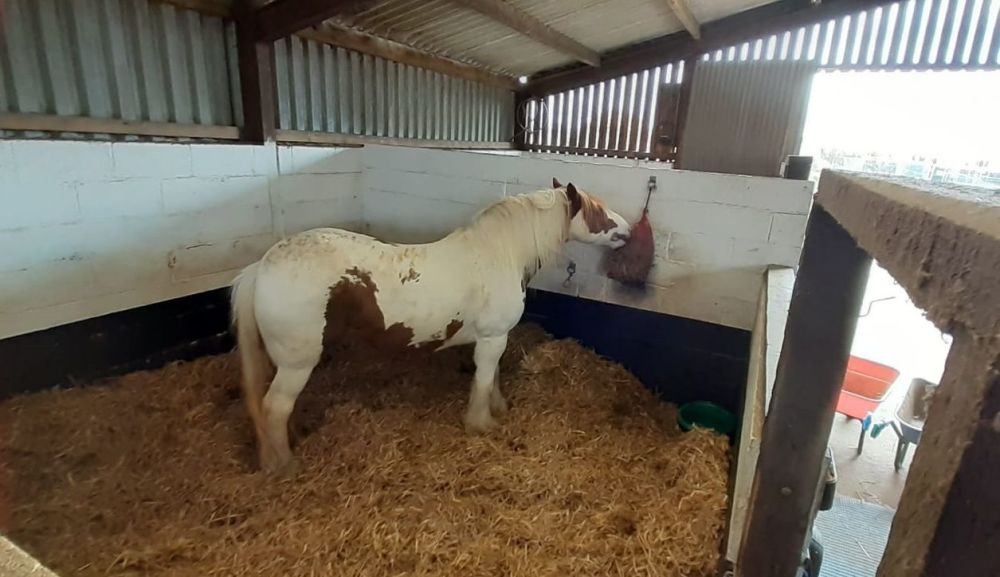 Talking of meds, I understand that many people have been so kind and donated to the campaign the humans have set up to help pay for the meds and care that I will need to help with my EMS and laminitis. I'd like to say a really, really HUGE THANK YOU to everyone. My humans tell me we are now half-way to meeting our first target - which is to cover the first three months of medication - which is fantastic news. If you'd like to know more about the campaign, it's at virginmoneygiving.com/fund/charlie-the-rda-horse
See you soon,